Celebrate your feminine and romantic side with breathtaking designs that radiate confidence and elegance.
FEMININE ELEGANCE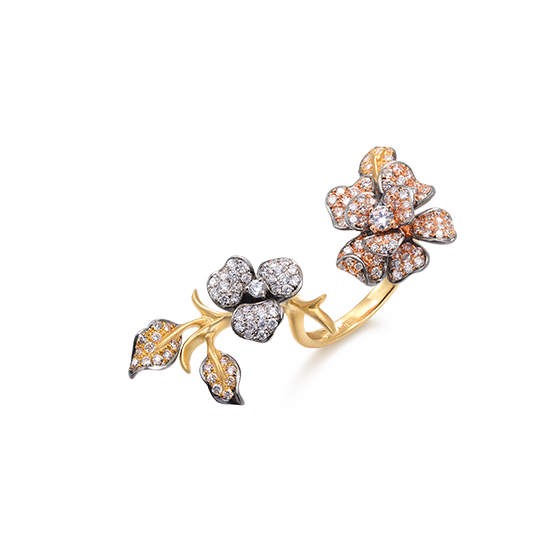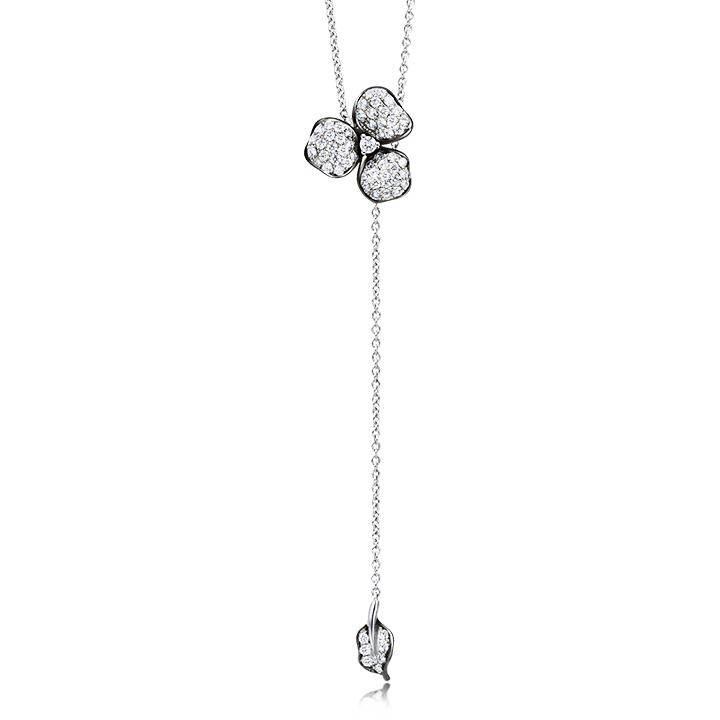 ---
A woman has many facets to her personality. Sometimes, she is delicate as a field flower. Other times, she is free as a butterfly. The Symphony Collection captures the essence of a woman's multifaceted nature—letting her express herself by mix-and-matching layers of beauty and elegance.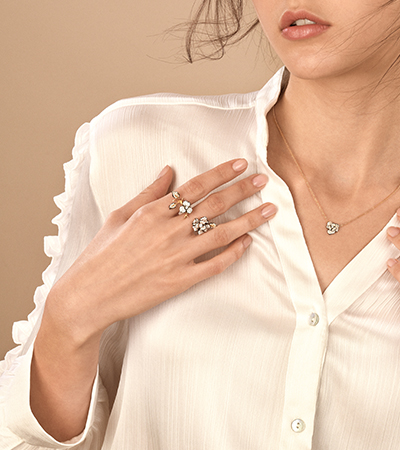 1.
Adjustable design pieces accessories facilitate personalized styles.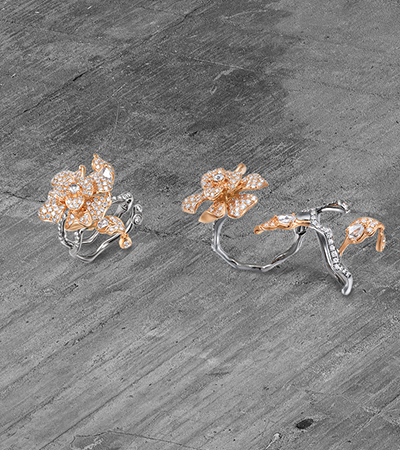 2.
Gold, rose gold and black gold are intelligently matched with diamonds, black diamonds and precious gems.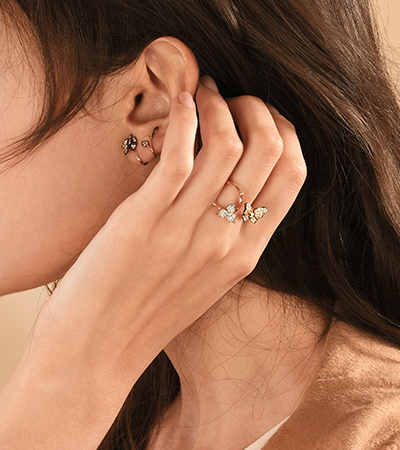 3.
Lively floral and butterfly designs morph thorny romance.
OUR PICKS
18K Red Gold Diamond Ring
18K Red Gold Diamond Earrings
18K Red Gold Diamond Single Earring
18K White Gold Diamond Necklace
18K Red Gold Diamond Earrings
18K Gold Diamond Necklace