Celebrate your feminine and romantic side with breathtaking designs that radiate confidence and elegance.
FEMININE ELEGANCE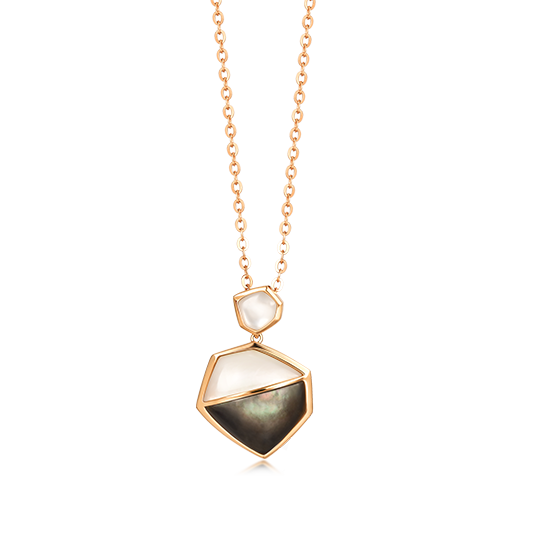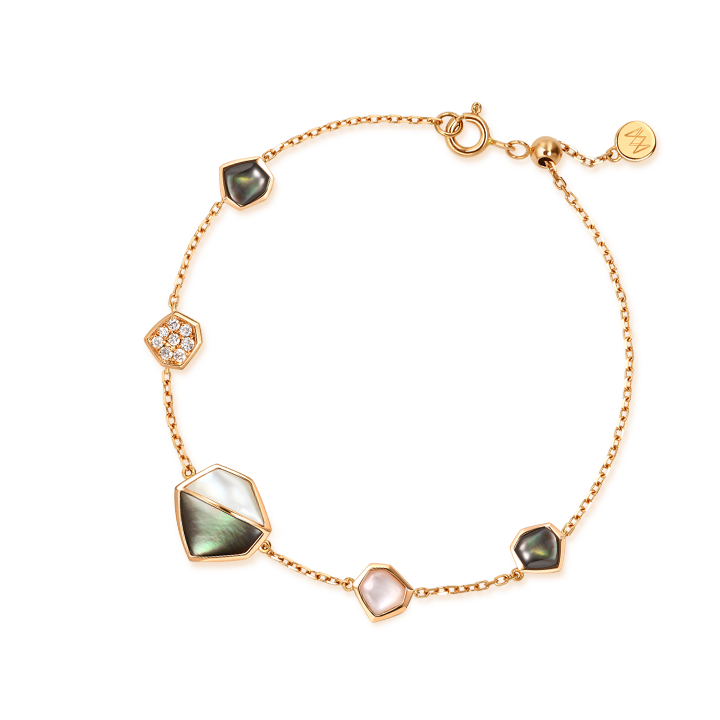 A woman's spirit is fluid, ever-changing, and captivating in her ethereal beauty. The Harmony Collection expresses her intricate nature with stunning accessories crafted with genuine mother-of-pearl. Produced by molluscs, this natural material shimmers with 3 mesmerising colours.
Shop now
1.
Inspired by a diamond's silhouette, the irregular shape adds an air of cosmopolitan charm.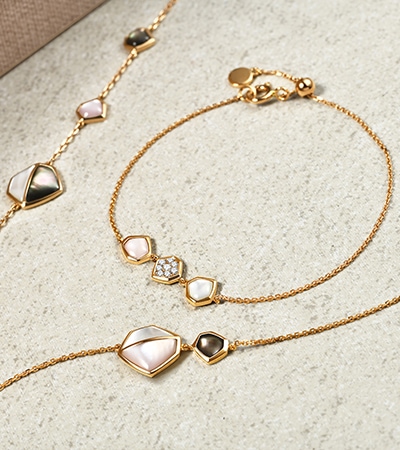 2.
Lustrous mother-of-pearl of different colour tones are set in harmony with diamonds.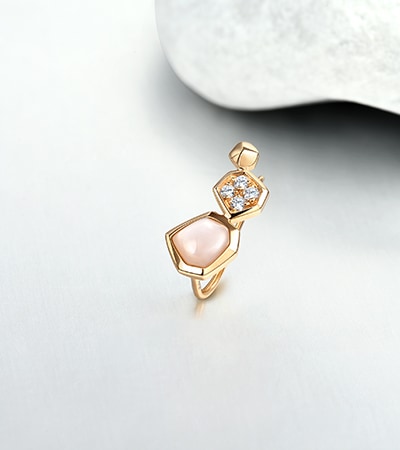 3.
Each mother-of-pearl is meticulously selected to ensure the piece is visually uniform.