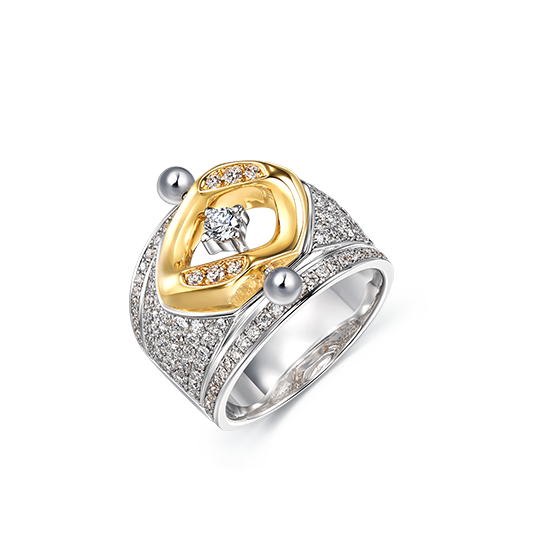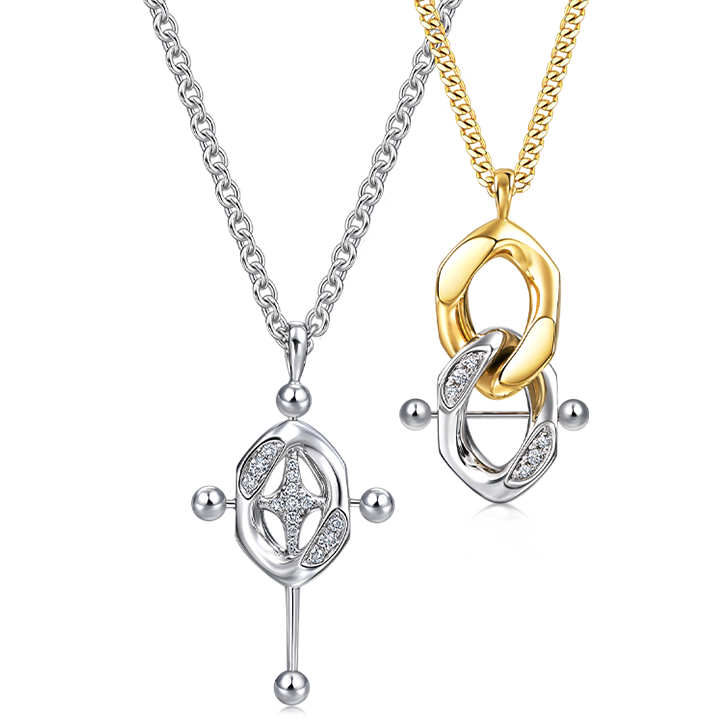 EMPHASIS has teamed up with fashion label ANAÏS JOURDEN to create the MMXXI Collection. This bold collaboration reimagines the iconic curb chain, giving it an edgy twist by piercing each link with a barbell, underscoring the limitless possibilities to redefine classic fine jewellery.
Shop Now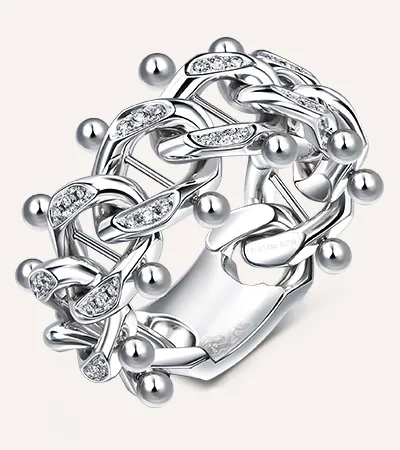 1.
Each barbell is inserted one link at a time by hand, requiring exceptional craftsmanship and innovative techniques.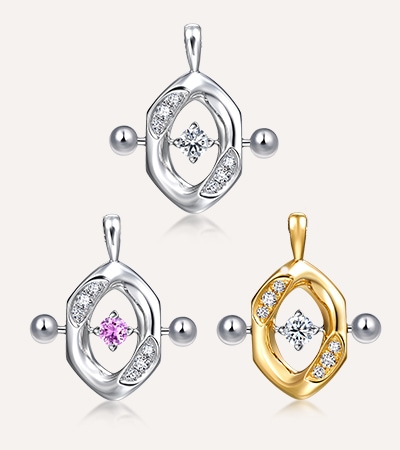 2.
The 18K gold is embellished with a colourful range of diamonds and gemstones, opening up spectacular possibilities for this bold Collection.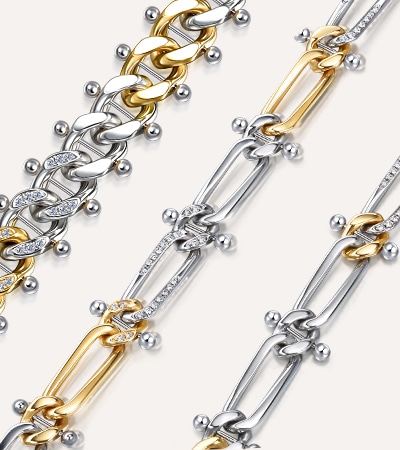 3.
Links crafted with a combination of diamonds and yellow or white 18 karat gold are connected meticulously by hand, creating an alluring pattern that is classic but with a twist. 
Founder of ready-to-wear label ANAÏS JOURDEN, Anaïs Mak earned her degree in Fashion Design at Studio Berçot in Paris and has been the only Hong Kong name showing at Paris Fashion Week since 2018. Anais, named in Forbes 30 under 30 Asia in 2017, was a semi-finalist in the LVMH Prize as well as the winner of Vogue Italia's Who is on Next emerging designer award.

Mixing artisanal and industrial techniques to create collections that are utterly modern, Anais is known for twisting the codes of the classic feminine look than breaking them. Her collaborators include the likes of Nike, Colette and Barneys New York. Her designs are often spotted on celebrities, including Ariana Grande, Lorde, Gigi Hadid, Bella Hadid, Taeyeon, Irene Kim, Hilary Tsui, Shu Qi and Sammi Cheng.

By combining avant-garde fashion concepts with unparalleled jewellery craftsmanship, EMPHASIS and Anaïs Jourden have redefined the possibilities of self-expression through jewellery.