EMPHASIS presents an extraordinary new shopping experience. Our gallery-style boutique showcases 3 style zones, providing you an innovative way to browse and try on our collections.
Gallery-style experience
Discover our exquisite store setting inspired by a world-class art gallery. Immerse yourself in our masterpieces in our sleek and comfortable ambience.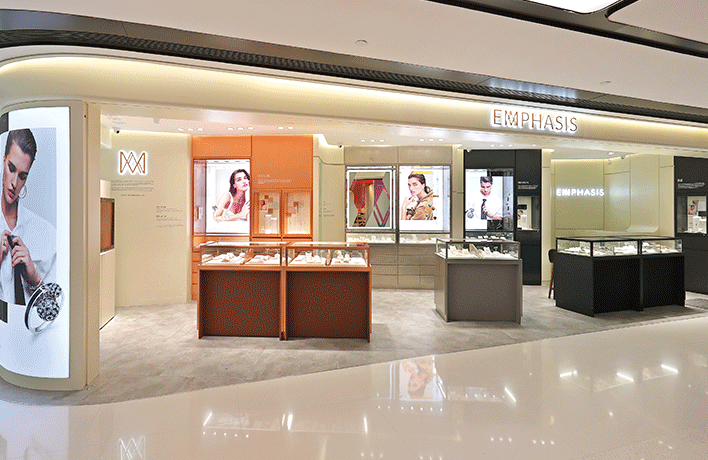 An eye-catching experience
Sleek & Modern
With deep green walls and opulent marble accents, our display area is the perfect venue for viewing our collections.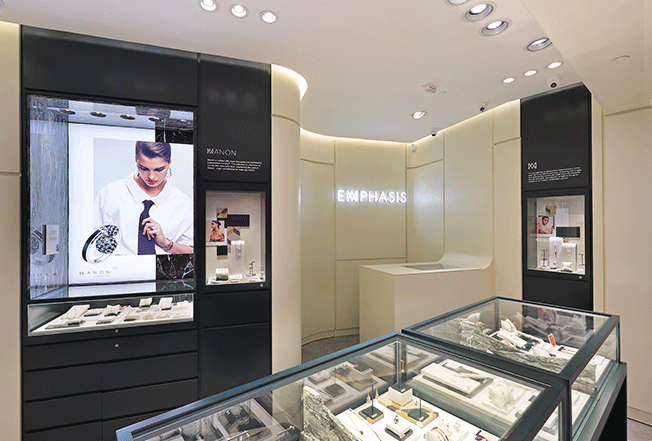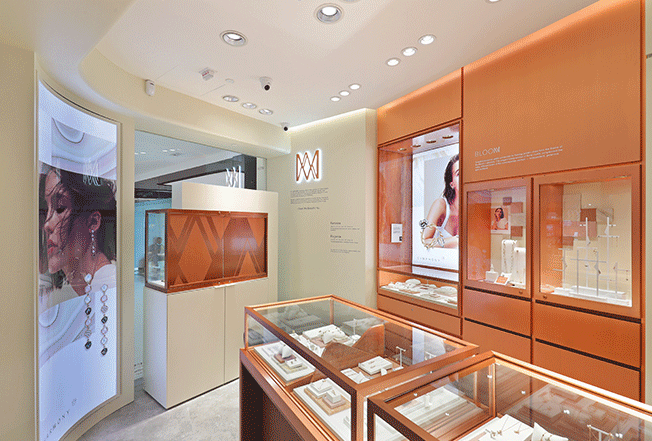 Feminine Elegance
The rose copper décor adds a touch of romance, reflecting the feminine elegance of our designs.
Playful & Versatile
Our display windows feature muted grey fabrics and vivid splashes of colour, echoing the playful character of our creations.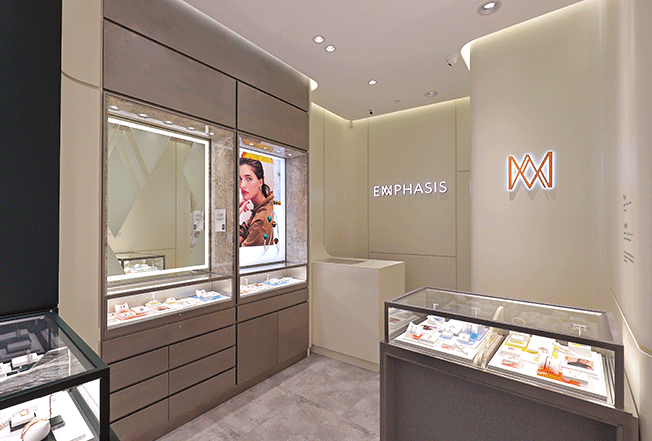 CUSTOMER SERVICE
Need help? Wondering how to mix and match our products? We are happy to share all tips on styling up your outfit, keeping your jewellery in top condition or if requiring repairs, simply contact us at any time or visit our boutiques to enjoy our impeccable service.